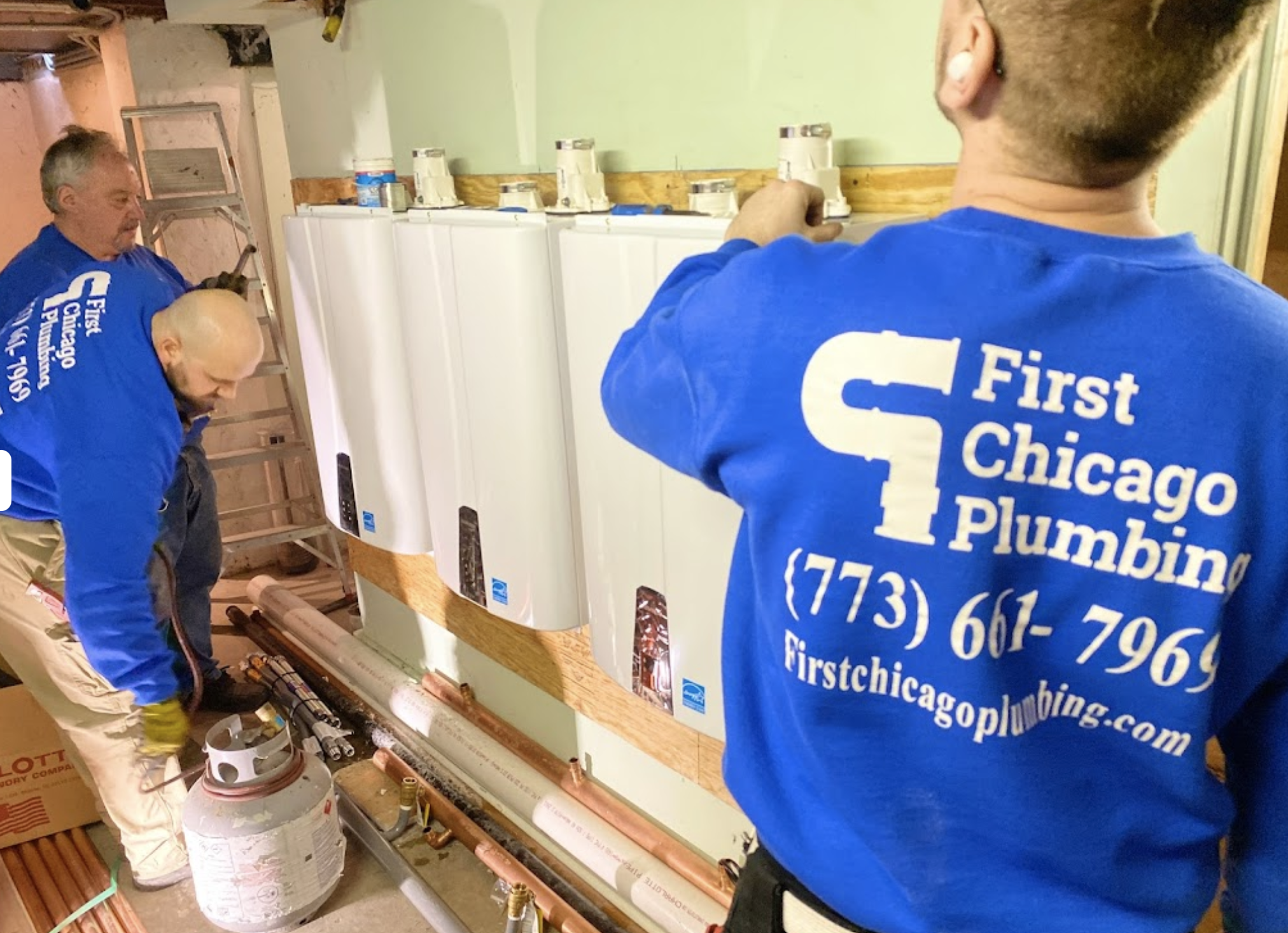 Tankless Water Hater Maintenance & Installation
Are you tired of running out of hot water in the middle of a shower? Look no further than First Chicago Plumbing for your tankless water heater replacement needs! Our expert technicians are experienced in installing and servicing tankless water heaters for your home or business. Not only will you never run out of hot water again, but you'll also save space and energy with a tankless water heater. Plus, with our honest and direct service, you'll never have to worry about any surprises or hidden fees.
Main Advantages Of A Tankless Unit
Tankless water heaters are 22% more energy efficient than regular storage tank water heaters.
Tankless water heaters last longer, with an average lifespan of 20-30 years compared to 10-15 years for tank water heaters.
You can save up to $100 per year on your utility bills with a tankless water heater.
Tankless units are smaller in size, making them perfect for homes with limited spacing like small condos and townhouses where space is limited and it's hard to service or replace tank water heaters.
Tankless water heaters cannot flood your home, which is a major concern with tank water heaters that can crack and flood homes or even neighboring condos. This is because tankless water heaters don't store water.
At First Chicago Plumbing, we understand that a water heater replacement can be a big investment. That's why we offer free estimates to help ease your mind and ensure that you're getting the best service possible. Our licensed, insured, and bonded team is committed to providing prompt, high-quality work that is tailored to your specific needs. Whether you're looking to replace your old water heater or upgrade to a more energy-efficient option, we've got you covered in the Chicago area and North Chicago suburbs. So why wait? Call us today to schedule your consultation!