First Steps
First things first — you need to stop the water flow. Shut off the main water supply; the valve is typically located on the perimeter of your house facing the street. With the main water valve shut off, you'll be able to mitigate as much water damage as possible. Now it's time to call in some professional help. A plumber will be able to fix the pipe. If your burst pipe is near any wiring, it may be necessary to call in an electrician as well.
Before the Plumber Arrives
Before the plumber arrives, there are a few steps you can take to help lessen damage. First, see if you can find the break. If you find a tiny crack, you may be able to patch the problem yourself before the plumber gets there. Then, take steps to drain the faucets; this will reduce any chance that water leftover in your pipes will freeze. Make sure to run all of the taps and flush all toilets multiple times.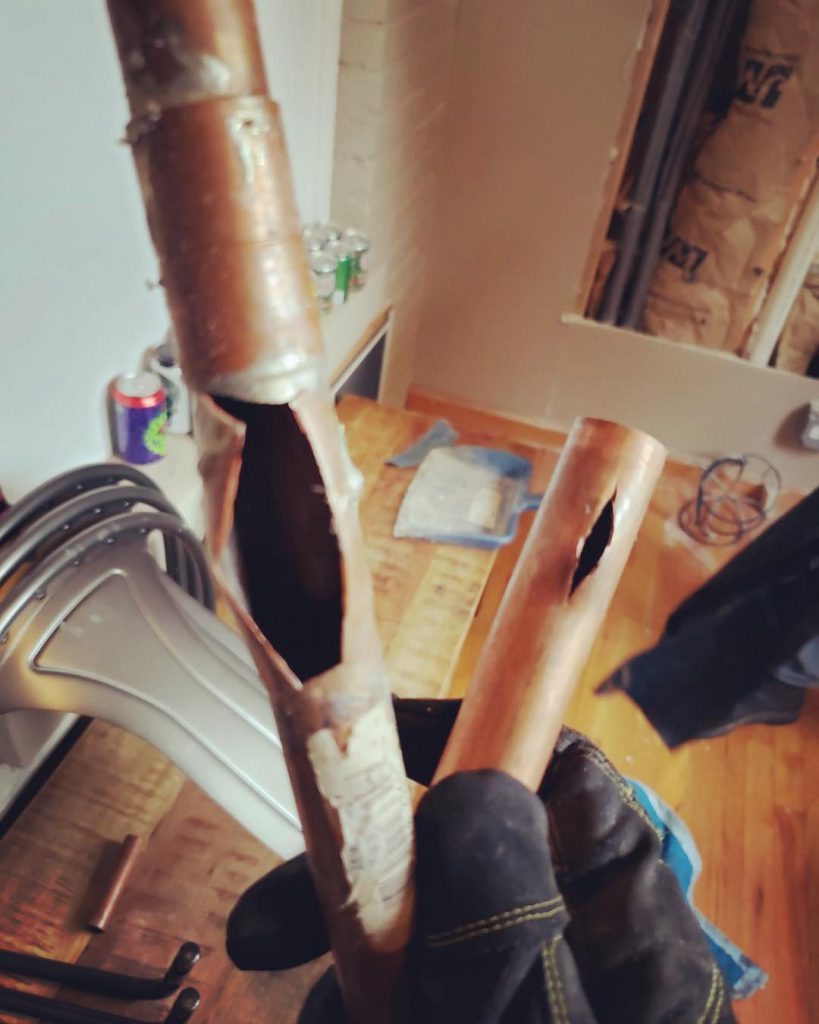 File an Insurance Claim
As you wait for the plumber, take pictures. You want to document as much of the burst pipe as you can in order to file a homeowner's insurance claim. If you're unsure what steps you need to take, contact your insurance agent. They'll be able to advise you on what exactly you need to file a claim.
Preventative Measures
The best way to fix a burst pipe is by preventing it in the first place. It can be helpful to take steps that prevent your pipes from freezing during winter months, such as applying pipe sleeves or heat tape. Pipes that are prone to freezing (and, as a result, bursting) include those found in the bathroom or under the kitchen sink.
If you are up to your ankles in water, it's time to call in the professionals at First Chicago Plumbing. Not only do we handle burst pipes and other emergencies, but we can also prevent them from happening in the first place! To learn more about the services we offer, give us a call at (773) 661-7969.